The Capital Markets Software Solution for SMARTER Document Process Automation
Capital markets business models are changing rapidly, so if your technology isn't keeping pace, learn why the world's leading global investment banks firms trust Smart Communications.
Discover how investment banks use the Conversation Cloud™ platform to digitalize business-critical document processes, from onboarding to post-trade, structured products to securities lending, and beyond. Dive in and learn more.
Limitless Use Cases for Capital Markets
Reduce redundancy with a platform built to scale. Meet all of your data collection and document generation requirements across the enterprise. Maintain data integrity and security while providing the business insights you need to succeed.
Pre-Trade Relationship Documents
Post-Trade Affirmation Documents
Structured Products
Securities Lending
Trade Confirmations and Term Sheets
Client Reporting
Firms Achieve
Real ROI with Smart Communications
In today's investment banking landscape, the competition for business becomes more challenging every day. Our software solutions for capital markets can help you win across the following key areas.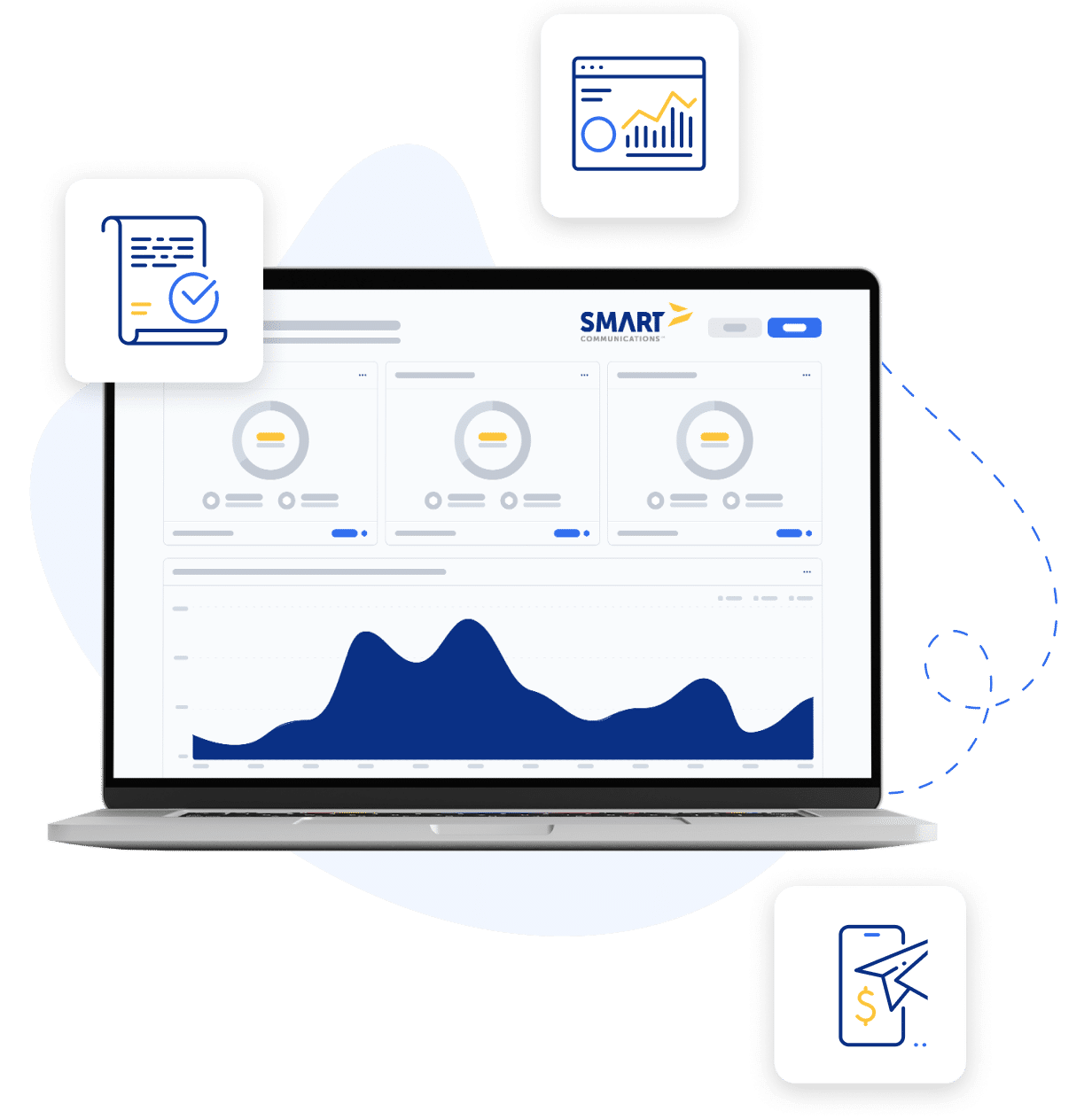 Accelerate Onboarding and Time to Revenue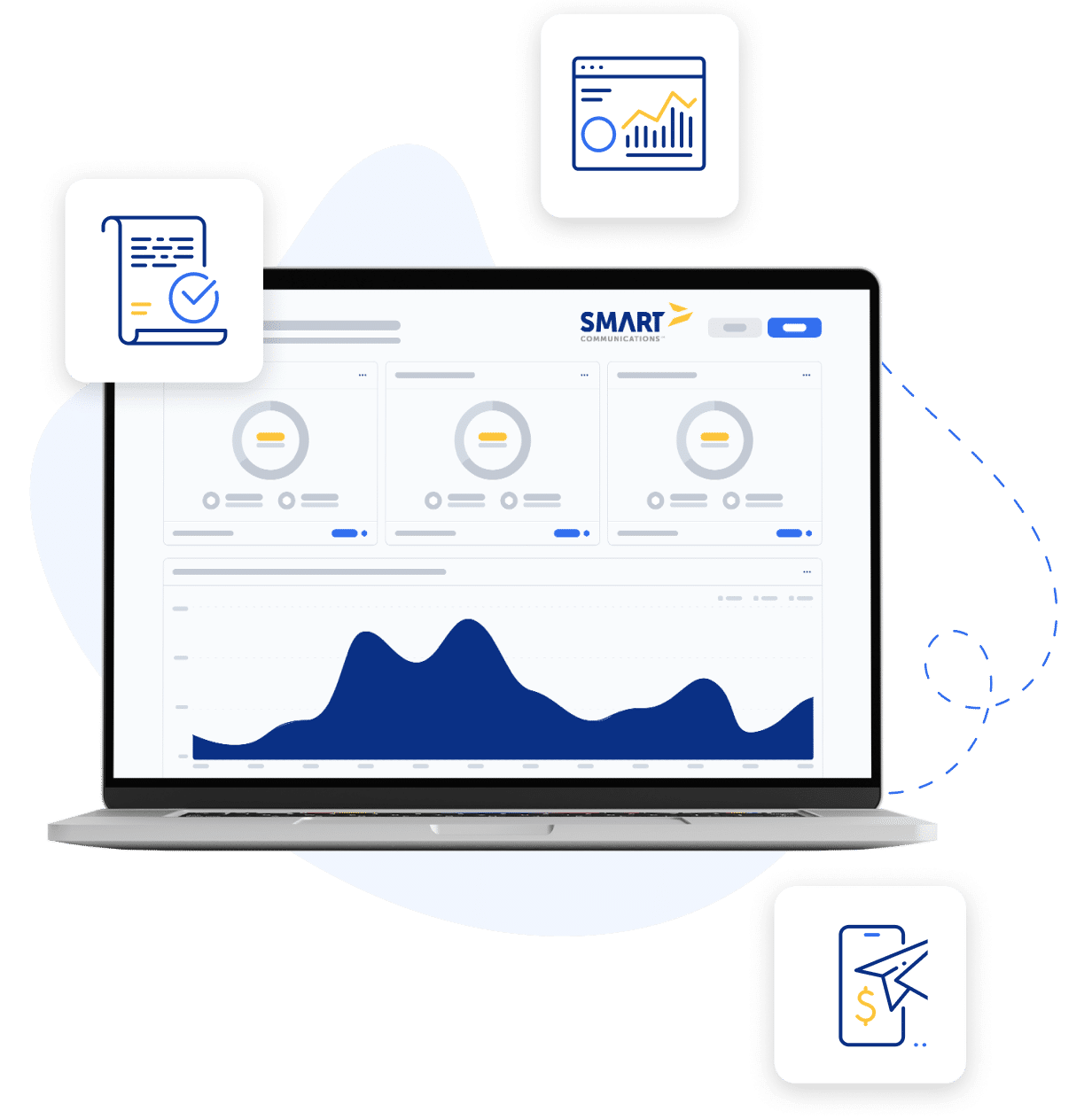 Drive investment revenue with accurate, data-led production and delivery of trading and other documents such as disclosures and confirmations. Quicker closing and a better digital experience? Good deal.
Reduce Costs and Friction with Automated Processes
Decrease Regulatory and Operational Risks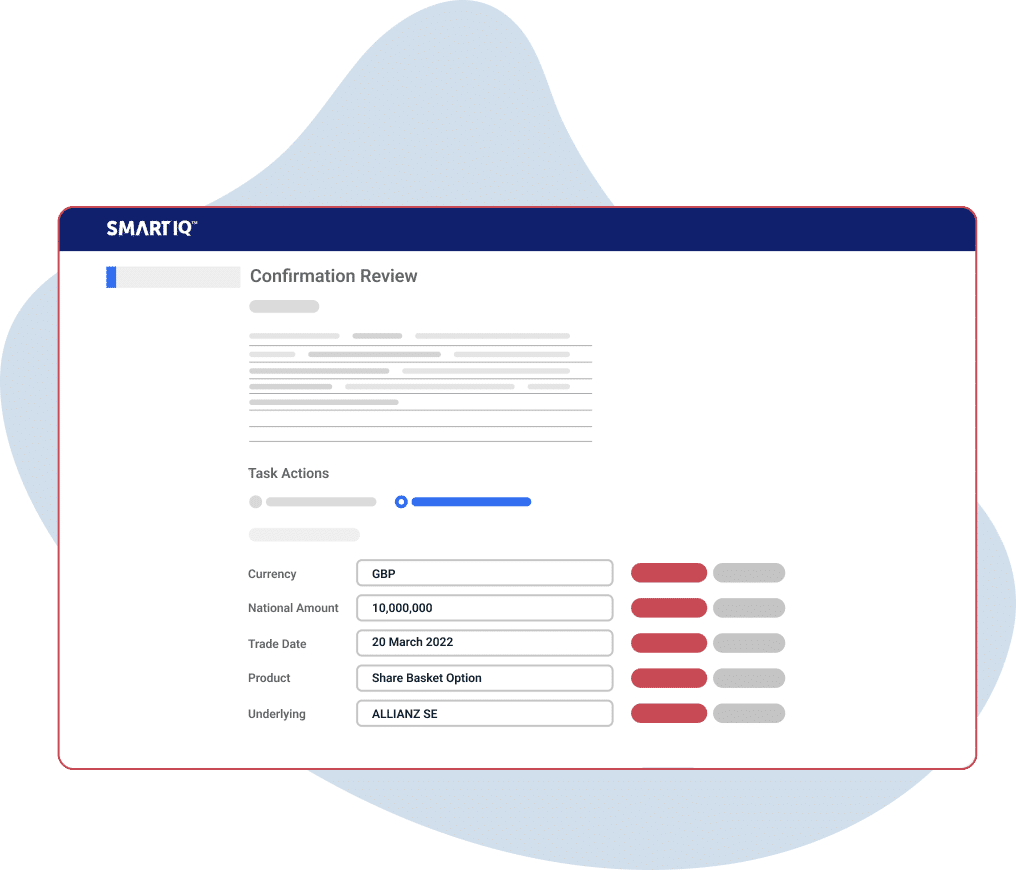 Simplify Data Collection and Business Process Automation with SmartIQ™
For onboarding or post-trade processes, your ability to seamlessly collect and distribute the right data is crucial. If you're still using PDF forms or spreadsheets, there's a better way.
For post-trade processes, SmartIQ helps banks simplify affirmation, cash flow processing and post-trade confirmation execution, with data-driven digital interviews connected with your internal systems of record. Reduce errors and save hours.
For pre-trade collaboration, SmartIQ can dynamically generate documents from pre-approved clauses and templates, using new or confirmed data collected from clients. Less manual work means happier traders.
Explore SmartIQ
CUSTOMER SPOTLIGHT
J.P. Morgan Investment Banking Transforms Trade Documentation Process
Hear from J.P. Morgan on how the investment banking group is using SmartIQ to manage affirmations and post-trade documentation, in this Smart Communications Innovate conference session.
Watch Now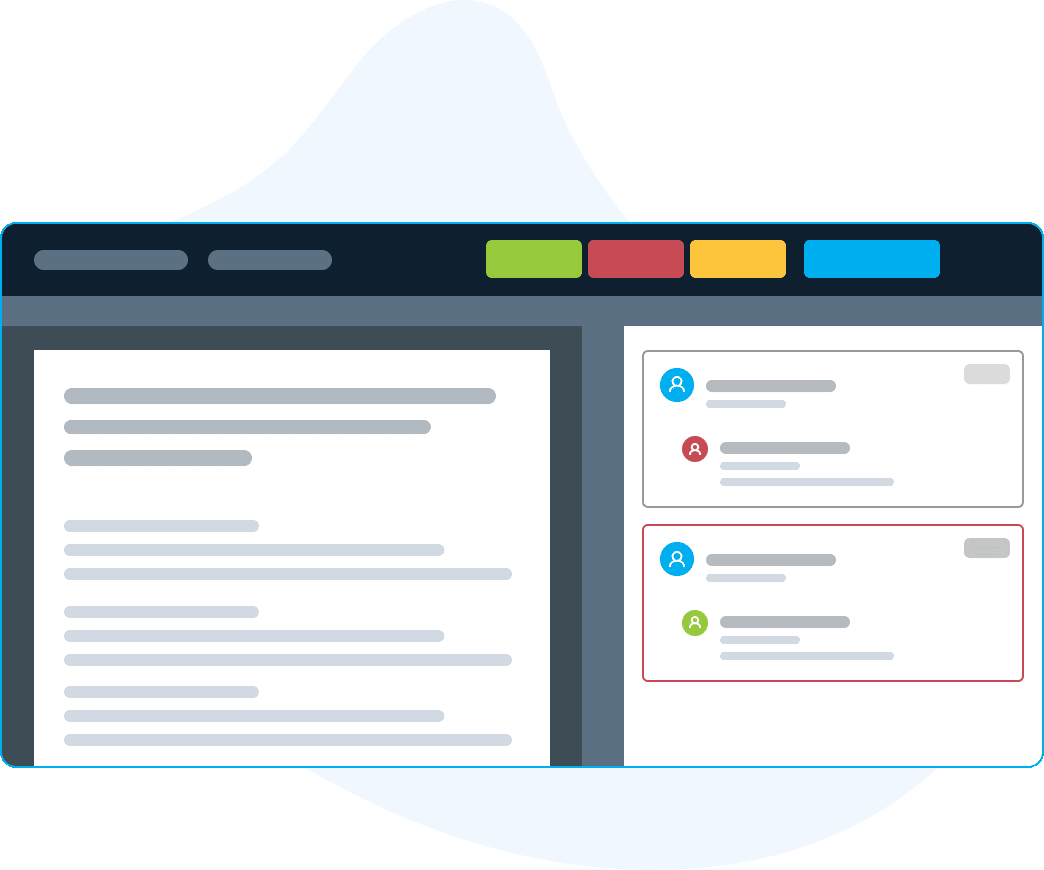 Transform Investment Banking Document Processes with SmartDX™
Investment banking document processes can be frustratingly lengthy and lack transparency. Contract collaboration is painful, and email messages lack the security you need. All the while, the clock is ticking.
SmartDX solves these issues with the industry-leading platform for document template management in investment banking.
Improve speed and efficiency with an enterprise-class communications management software solution purpose built for the world's largest global capital markets businesses.
Explore SmartDX
CASE STUDY
Customer Success: Danske Bank
Read why Denmark's largest investment bank chose SmartDX to automate and simplify relationship documentation for all market participants – across all documents, asset classes and product types. Fewer templates and easier editing have resulted in significant cost savings.
Read the Case Study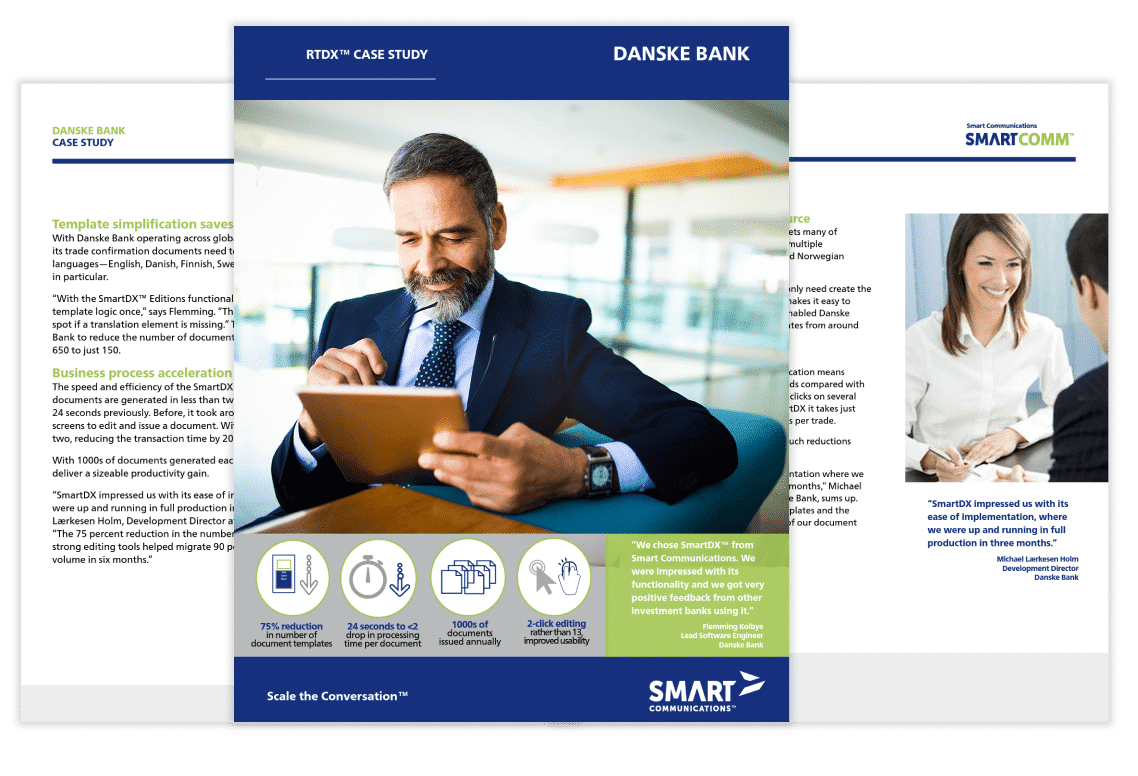 "We chose SmartDX from Smart Communications. We were impressed with its functionality and we got very positive feedback from other investment banks using it."
– Flemming Kolbye, Danske Bank
RESOURCES
More Resources for Capital Markets and Investment Banking
View our curated collection of videos, webinars, and blogs that provide valuable insights and expertise in the field.
PARTNER SPOTLIGHT
Delta Capita
If you're resource strapped and need specialist product and legal knowledge for your complex documents, Smart Communications partners with Delta Capita on a managed services offering for capital markets firms. Find out how we can help you get up and running fast and eliminate maintenance headaches.
Learn More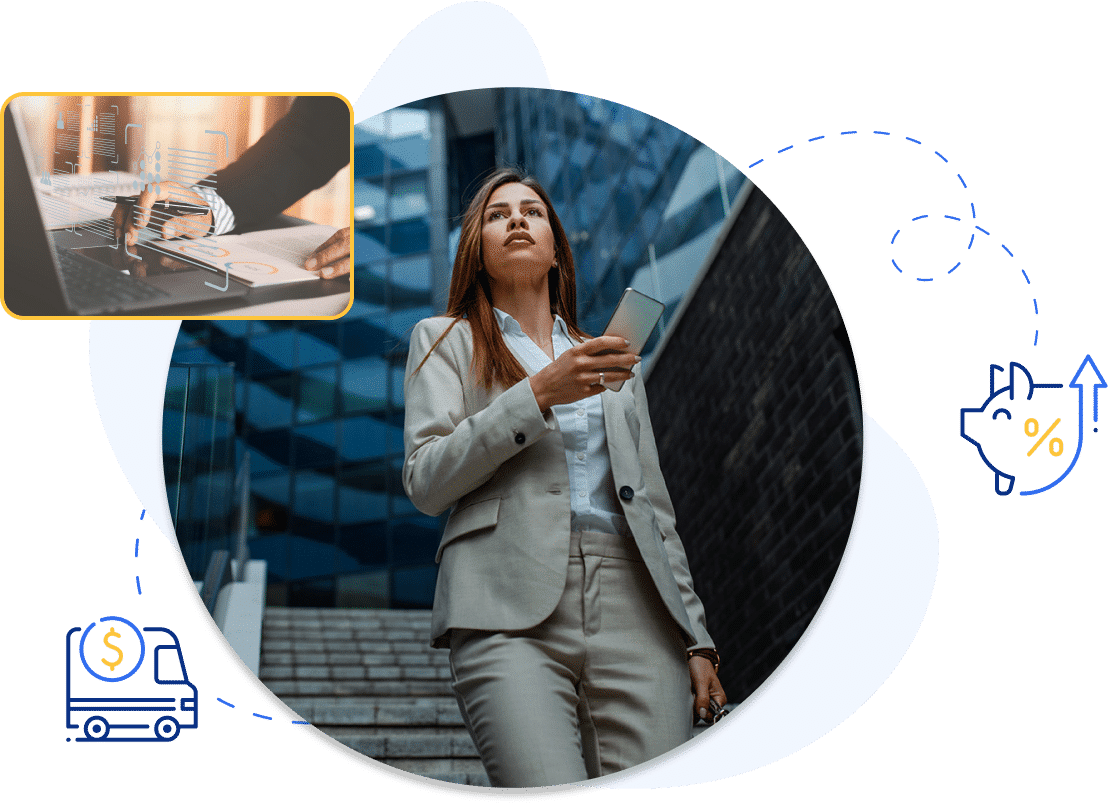 Providing Industry Leadership in the Capital Markets Software Industry
Smart Communications is a member of key capital markets industry associations and leads on development and testing of industry standards. You can rest easy knowing that we work with the necessary data models and clause libraries in the securities and derivatives industries.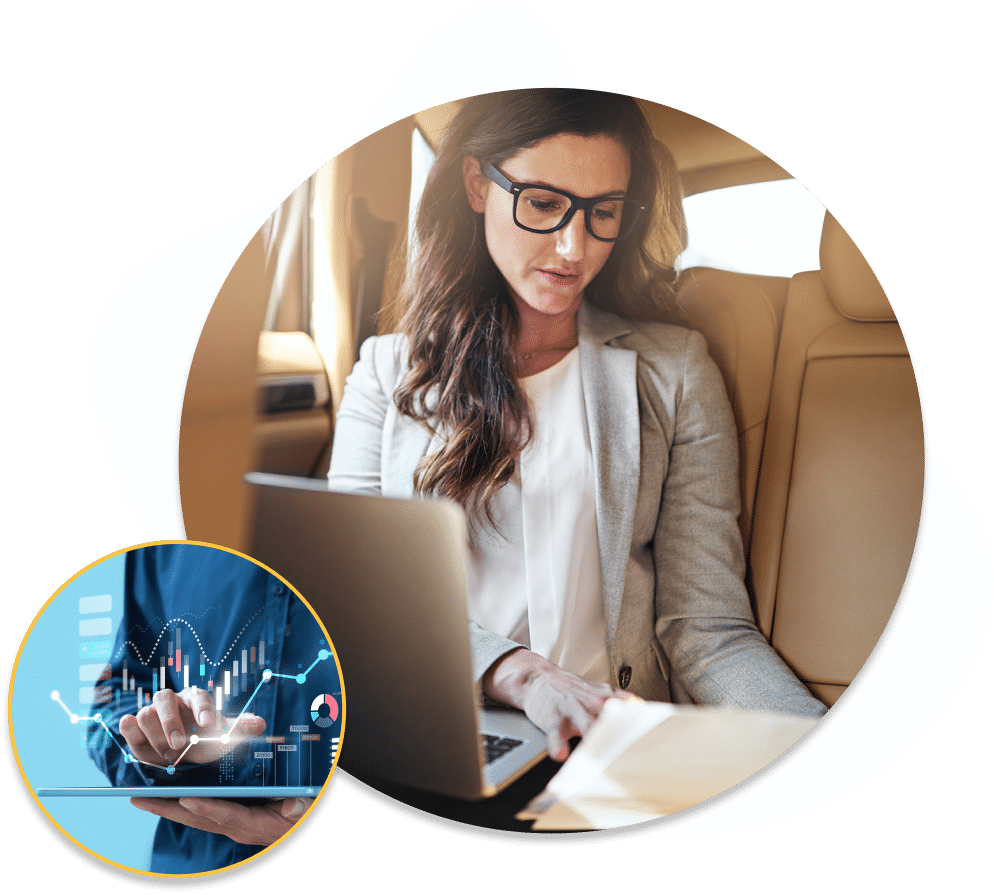 Speed Up and Simplify Your Capital Markets Document Processes