The Next Generation of Customer Communications Management Software to Maximize Omnichannel Experiences
Request Demo
Personalized Customer Communications Across the Entire Lifecycle
The SmartCOMM customer communications management (CCM) solution helps enterprises deliver personalized, interactive communications via customers' preferred channels—and at tremendous scale. Designed for the business user, SmartCOMM helps to simplify and standardize work processes leading to improved internal efficiency and ROI.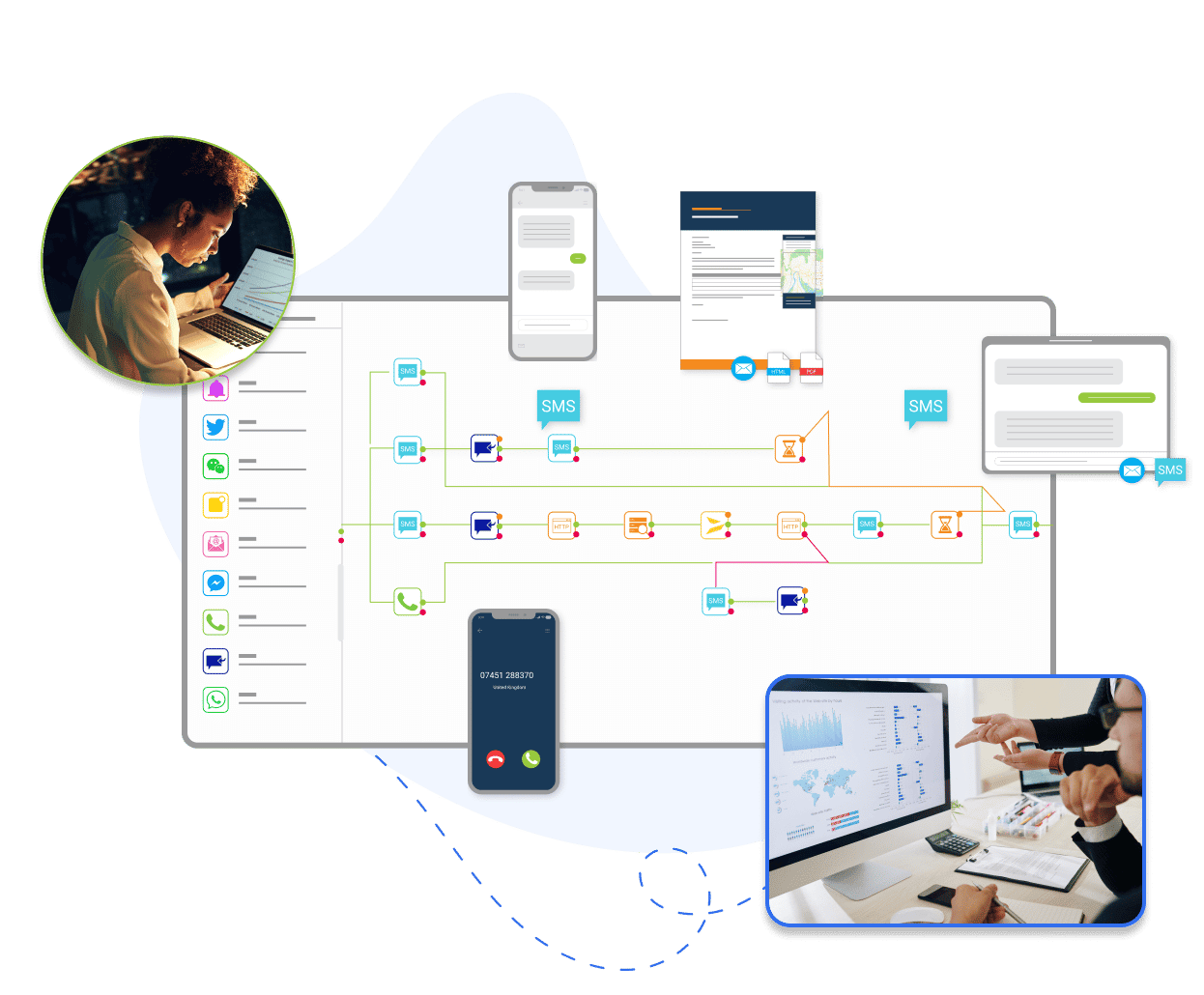 How SmartCOMM Benefits Organizations
SmartCOMM helps enterprise organizations centrally manage their critical business and customer communications processes. This customer communications management solution provides a wealth of realized benefits, including:
Deliver personalized communications
Engage customers with tailored and personalized communications that are brand-consistent, relevant, and provide meaningful value.
Scale to add new channels
Future-proof your organization by easily adding new communications channels and seamlessly orchestrating conversations across them.
Engage customers on their terms
Reach customers via their preferred channels with omnichannel communications designed to optimize their experience.
Manage complexity and compliance
Improve internal efficiency and reduce IT reliance by consolidating your communications ecosystem through our business-user focused solution.
Scaling Omnichannel Communications
Watch how Indiana Farm Bureau, one of the largest writers of farm insurance and the second-largest writer of personal lines of insurance in its region, uses SmartCOMM to enable its customer conversations on its own terms.
Watch Their Story
Explore Key SmartCOMM Capabilities
Transform communications into conversations
Turn static, one-way communications into engaging, two-way customer conversations, significantly enhancing the customer experience.
Maintain security and compliance - even in the most regulated industries
Maintain brand consistency – and relevance
Batch, on-demand, and interactive use cases
Consolidate legacy communication applications
Deployment flexibility to meet your organization's needs
Grant business-user control
Optimize content for maximum impact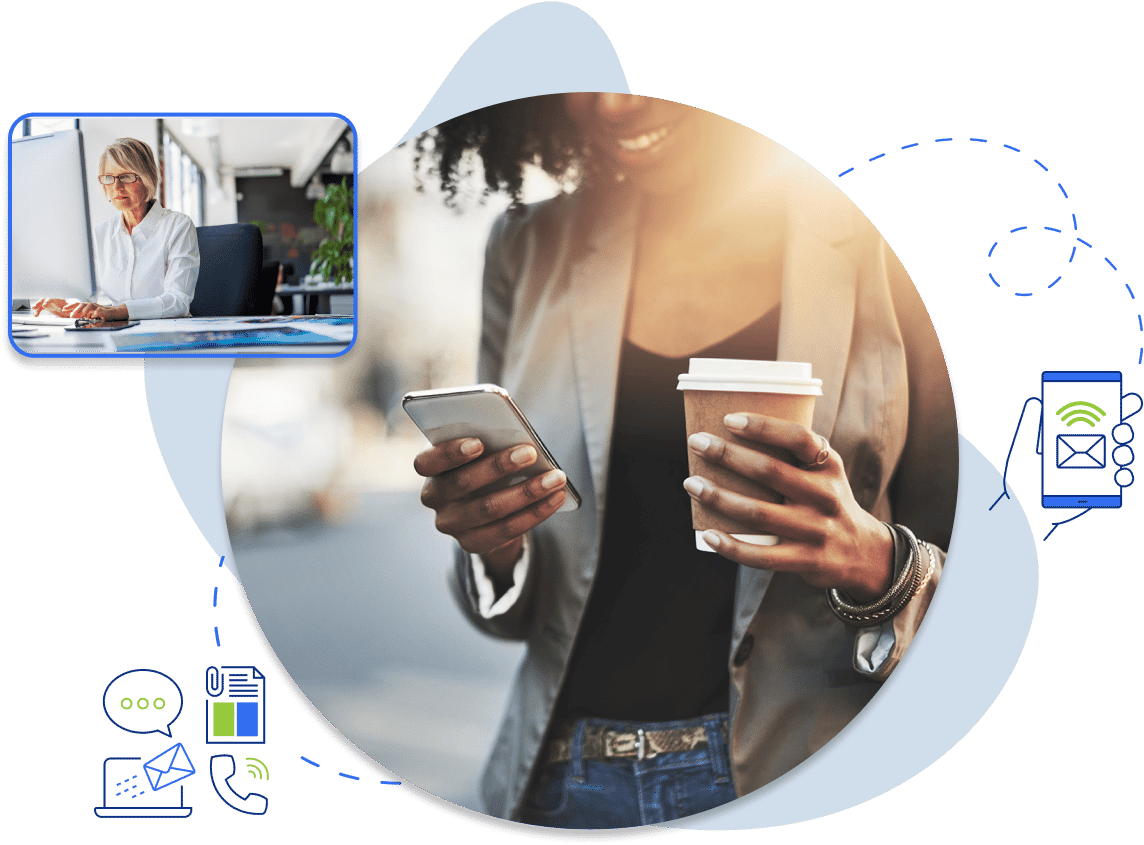 EBOOK
Your roadmap for an efficient and effective customer communications management migration
This eBook explores how large enterprises can efficiently and effectively navigate the CCM migration process. This roadmap outlines the business drivers that often lead to a CCM solution review process, the benefits of considering cloud-first solutions, and the technology currently available to alleviate typical migration obstacles.
Download Ebook
ANALYST REPORT
A leading CCM software
SmartCOMM has been ranked a Leader in Aspire's 2023 CCM-CXM Leaderboard across several different vendors. See why and customize the Leaderboard to ensure we're bringing the right benefits to your organization.
Access the Report
GUIDE
The 2023 Ultimate Guide to customer communications management (CCM) software
If you're searching for customer communications management (CCM) software – this guide is for you! Learn about CCM software, explore why a cloud-based CCM solution positions you for success, find questions you should ask when choosing a CCM vendor and much more.
Read the Guide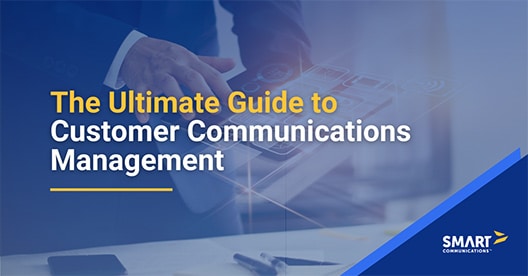 "Smart Communications has secured its place as an overall leader in the 2021 CCM Leaderboard thanks to its ability to deliver a modern and mature cloud-native customer communications management solution that improves the customer experience for enterprises."
-- Kaspar Roos, Founder & CEO of Aspire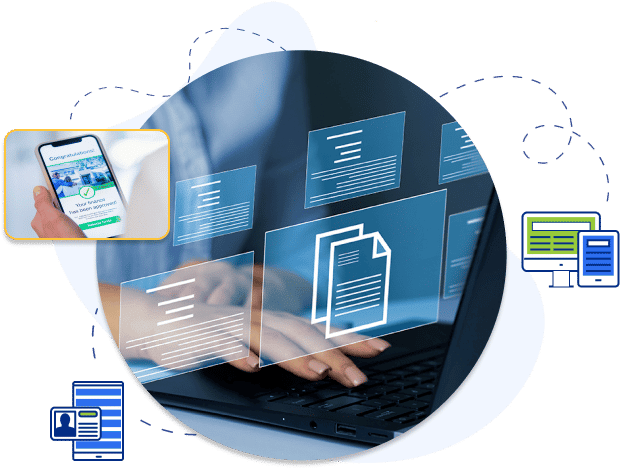 The Many Ways to Harness the Power of SmartCOMM
Hundreds of organizations in the most regulated industries, including insurance, financial services, healthcare, and government trust SmartCOMM for their mission-critical business and customer communications management. SmartCOMM builds and manages omnichannel communication processes and use cases across physical and digital channels including:
Claims Management (claims, correspondence, FNOL, appeals, grievances, settlements)
Policy Administration (policy issuance, quotes, proposals)
Ad-hoc Letters and Correspondence
New Customer/Member Onboarding
Account Opening and Welcome Kits
Part of the
Conversation Cloud™
The Conversation Cloud is the platform for SMARTER conversations. It brings together a range of capabilities designed to guide customers through critical interactions with your organizations. It empowers organizations to build these meaningful experiences quickly and efficiently.
Don't talk at your customers - start a conversation.