Deliver SMARTER Conversations Via Our SmartPARTNER Network
Smart Communications' robust, global partner network helps mutual customers more easily achieve their digital transformation and customer experience goals.
Become A SmartPARTNER
Partnering with the Best to Achieve Unmatched Results
Smart Communications works with best-in-class Technology and Consulting companies that offer integrated solutions and services that complement our Conversation Cloud™ family of products.
Technology SmartPARTNERS
Consulting SmartPARTNERS
Our Technology SmartPARTNERS are leading core systems and complementary technology companies in the verticals in which we focus. Together we build integrations between our solutions to help customers speed time to market. Technology SmartPARTNERS can provide a wide range of integrated solutions in the following industries including but not limited to: Financial Services, Healthcare, Insurance, Communications, Media and Entertainment, Energy and Utilities.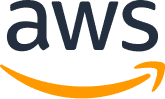 Bringing deep operational and technology expertise our Consulting SmartPARTNERS provide advisory, managed, and implementation services for our mutual customers empowering them to understand the changes in customer preferences on how they are consuming communications and helping them develop a strategy to improve customer engagement and navigate their digital transformation journey. Consulting SmartPARTNERS can provide a wide range of services in the following areas including but not limited to: Digital Strategy & Transformation, Change & Project Management, Configuration & Implementation, Systems Integration, Training & Support.
BENEFITS
Why Partner with Smart Communications?
Analyst Recognition
Recognized as the market leading CCM solution by analysts globally
Global Expertise
650+ customers globally
Experience
16 years of product innovation
Security & Compliance
Operating under strict information security procedures & compliance standards
Powerful Technology
An industry-leading software platform facilitating billions of customer interactions and conversations annually
Global Partner Network
Nearly 80 partners globally
Conversation Cloud Marketplace
Our pioneering Conversation Cloud Marketplace provides enterprises with a selection of pre-built accelerators and integrations to other market-leading CX technologies and applications - allowing for tight integrations, a reduction in internal silos and more complete customer views. The Marketplace focuses on common technologies used by enterprises to communicate and engage across the entire customer lifecycle including connections to accelerators; automation, email, e-signature and social messaging tools; chatbots; fonts; consulting partners; and more.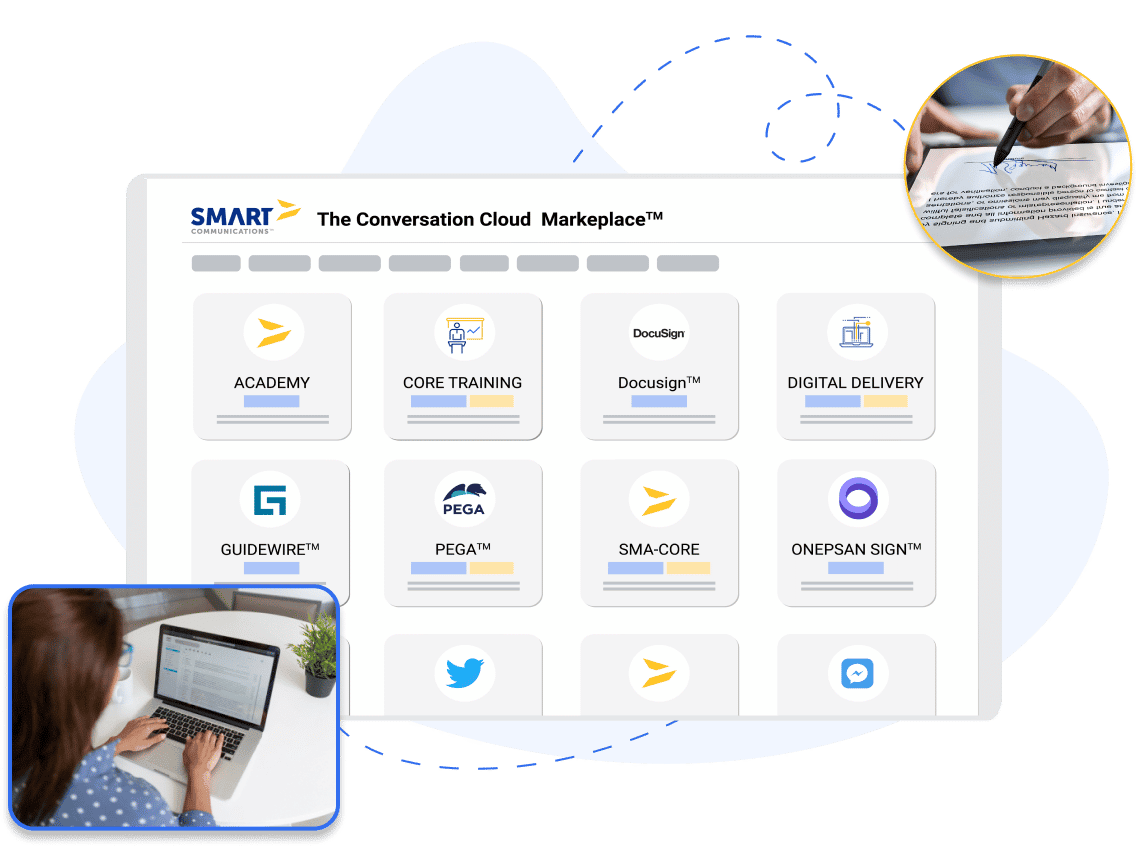 RESOURCES
Ready to Take Your Omnichannel Communication and Digital Processes to the Next Level?
We have expert advice and key insights designed to make your enterprise SMARTER
FINANCIAL SERVICES INFOGRAPHIC:
The Future of Customer Experience in Embedded Lending
Delivering growth by reimagining frictionless customer journeys
View Infographic
Experience the Conversation Cloud™
The only platform that delivers omnichannel conversations across the entire customer experience.
Explore the products that make up the Conversation Cloud