Webinar:
Pro Tips for Making Customer Conversations SMARTER in 2020

To be successful in 2020, companies must become more digital-focused, while keeping the customer at the center of their digital transformation efforts. They must go beyond simply distributing regulatory and compliance notifications and instead engage in interactive, two-way conversations. They must make customer conversations SMARTER. By doing so, they will deepen customer relationships, build trust and ultimately deliver exceptional customer experiences.
Do you have the right strategies in place to ensure you are well positioned to achieve this goal? And can you do so as efficiently as possible?
In this webinar, we will provide you with actionable advice designed to help guide you along the path to more digital-focused and customer-centric conversations.
Specifically, we will cover the following topics:
• Take an Outside-In Perspective
• Personalize Communications
• Make Forms Transformation a Strategic Imperative
• Optimize Omnichannel Touchpoints
• Embrace Artificial Intelligence to Increase Efficiency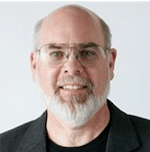 Mark Breading
Partner at Strategy Meets Action

Mark is known for his insights on the future of the insurance industry and innovative uses of technology, and consults with insurers and technology companies on forward-thinking strategies for success in the digital age. He leads SMA's research program and his thought leadership in the areas of InsurTech, transformational technologies, customer experience, and digital strategies has earned him a place on multiple influencer rankings. Mark has held both technical and business roles in sales, consulting, marketing, and business strategy and has advised insurers around the world for almost 30 years.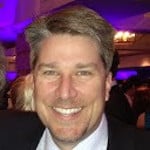 Neal Keene
EVP of Strategy for Smart Communications

Neal joined Smart Communications in July 2019 via its acquisition of Intelledox, which transforms traditional forms-based processes into intelligent experiences. Neal has more than 25 years of experience helping businesses modernize their customer communications and business process tools to take advantage of digital innovation. Prior to joining Intelledox Neal held leadership roles at Pitney Bowes, Thunderhead and Document Sciences.