SmartDX 360 Summary of Event
It's Time for Industry Collaboration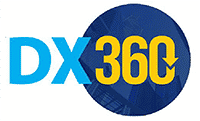 SmartDX held two customer events for the industry in May 2017 in London and New York. The events provided the opportunity for SmartDX to share our vision and roadmap as well as take feedback from our customers and influential industry participants. It was a great two days of interaction about the future of collaborative negotiation for documentation in the Capital Markets.
Event Highlights
Panel Discussion on SmartDX Adoption – Three influential industry participants from both the Sell-Side and the Buy-Side were led in a discussion on their adoption of collaborative negotiation, facilitated by Stuart McClymont of Base60 Consulting. The panelists agreed that compliance and information security played important parts in the roll-out and shared that they were also seeking to build connectivity into their workflow platforms. Participants also indicated that continuing regulatory compliance requirements should drive quicker adoption for SmartDX, and that this new approach to compliance and collaboration was gaining momentum once awareness was gained at the C-level. From the buy-side panel participant, the access to data from their documents, reduction of manual errors and the potential to stop wasting resources on non-digitized documentation are the current drivers for adoption.
Working Group Requirements Move Into March 2017 Product – Ian Harper and Tam Nguyen of SmartDX reported on the continued enhancements to the SmartDX solution, which have been driven by the activities of the Working Group over the last 15 months. During this time, the SmartDX team and the Working Group reviewed the challenges and pressures of OTC confirmations to guide the direction and developments contained in the product, looking at specific document types and how to overcome associated problems. The resulting requirements, included in the latest product release in March 2017, means that all critical enhancements requested to ensure SmartDX can be used to optimally support OTC confirmations have been delivered. These include:
Improved integration capability from additional APIs to support trade workflow integration.
More capability to improve collaboration, including the addition of external groups through an email alias, masking of internal user names from counterparties and expanded output types in the "Send Email" feature for drafts to be attached in MSFT Word format.
Momentum for Buy – Side Adoption – Alan Williamson of SmartDX shared an update on the progress of a key activity – bringing on buy-side firms that, as recipients for documents for negotiation, are able to use the SmartDX service at no cost. At the London and US events, he named those firms in which discussions were progressing, and these can be shared upon request. Since the DX 360 event, a number of firms have signed on to start using SmartDX, with the latest being a large APAC buy-side firm who first used the application to collaboratively negotiate CSAs.
Partners Attending DX360
IHS Markit
Xceptor
11:fs
Base60 Consulting
CloudMargin
Lombard Risk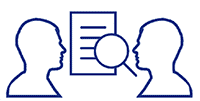 Thanks to the more than 200 participants who delivered insights, feedback, and relevant use cases at both these community events. Please visit our Smart DX web page if you would like more information or to learn more about the newest product features available in SmartDX.
Contact us to learn more about DX360 and SmartDX
Thanks for your interest in learning more about our recent DX360 events. Though we're sorry we missed you live, we're ready to scale the in-person conversations by sharing our recap materials with you!
Complete the form below, and we'll follow-up with additional notes from our annual events in London and New York.