Webinar:
SmartCOMM + Intelledox: Next-Gen Forms for Real-Time Customer Communications

With Intelledox now part of the Smart Communications family, you now have even more tools available to help you to deliver best-in-class, two-way customer conversations throughout the entire customer journey.
You're invited to join our Webinar on November 14th and see for yourself how Intelledox next-generation forms enable you to reduce friction and deliver an even better digital customer experience.
As your customers move toward digital channels, it's time to rethink the PDF forms paradigm for collecting the information you need to drive an interaction. In this webinar we'll show you how to transform your traditional static forms into TurboTax-like guided digital and mobile interactions. Then you'll see how this information can trigger creation of a SmartCOMM document or message in real time.
Learn how Intelledox builds on your SmartCOMM platform to help you:
Accelerate turnaround time and respond faster to customers
Deliver a more personalized experience using data from core systems like Guidewire and Salesforce
Improve data accuracy and reduce NIGO rates
Eliminate the need for OCR and manual data processing
Reduce reliance on IT for new forms development
Furthermore, Intelledox is low code and deploys to the cloud, for fast time to market. From quoting and new policy underwriting, to onboarding and enrollment, to claims and service requests – find out how you can level up your customer experience. Join us and learn why we're SMARTer Together.
When:
Nov. 14, 2019
11:00 a.m. EDT
Speakers: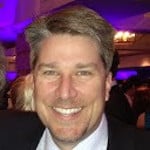 Neal Keene
EVP of Strategy and Partner Alliances, Intelledox

Neal is the Executive Vice President of Strategy and Partner Alliances at Intelledox, a provider of digital transaction management software committed to helping organizations re-imagine and transform their customer experience. Neal has more than 25 years of experience helping businesses – especially those in insurance and financial services – to modernize their customer communication and business process tools to take advantage of digital innovation. Having worked with a range of clients, from small businesses to large enterprises, Neal has deep experience in strategic product planning, business development, industry solutions and analyst relations.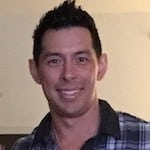 Brian Lee
VP Technology, Intelledox

Brian Lee is VP of Technology for Intelledox and is responsible for all pre-sales, professional services and customer support in North America. He was formerly Principal Solutions Architect with Thunderhead and before that, implemented Thunderhead as a client.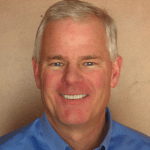 Larry Hogan
Account Executive, Smart Communications

Larry Hogan serves as an Account Executive for Smart Communications focused on technology-enabled business transformation within the insurance industry. For the past 20+ years he has successfully developed solutions and strategies to improve how insurers and financial institutions communicate and engage with their customers, agents, employees and other key stakeholders.