Webinar:
Recharge Your Customer Communications Approach Confirmation

Thank you for registering for our webinar. You will receive a confirmation email shortly with login details.
Details:
Meaningful customer communications are the lifeblood to business success. Customers are more in control today than ever, and if they are not satisfied with the interactions they are having with their chosen providers, the result can be decreased loyalty and lost revenue. Now is the time for companies to step up their CCM game and focus less on static, one-way communications and more on interactive conversations that are engaging and impactful.
Register today for this webinar, in which Marci Maddox, Research Manager for IDC, will share key insight on how companies should approach their CCM strategies and tactics in the coming year to ensure they are keeping communications at the center of the overall customer experience and are using the most modern tools available to do so.
Specifically, she will cover the following:
• The importance of digitizing and modernizing
• Making the case for expanding CCM usage across the entire organization
• The benefits of embracing AI and the Cloud for CX
• And much more…
When:
Nov. 19, 2019
10:00 a.m. EDT / 3:00 p.m. GMT
Speakers: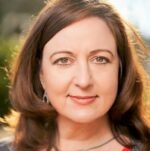 Marci Maddox
Research Manager, Enterprise Content Strategies

Marci Maddox is Research Manager for IDC's Enterprise Content Strategies program, responsible for content workflow and content technologies research. Marci's core research coverage will include the evolution of enterprise content, customer communications, content sharing and collaboration, e-signature, forms and capture solutions. Leveraging 15 years in content and process applications, Marci will also analyze impact that new technology entrants like AI and RPA have on the way organizations create, process, and deliver content to various destinations.
Previously Marci was Global Portfolio Manager, Industry Select ISVs for IBM's Watson and Cloud Platform. She helped clients to realize the future of AI, IoT and Cloud benefits for industry solutions in financial services, retail, telecom and healthcare. Marci also spent time at OpenText as a Senior Director Product Marketing leading a team of evangelists and industry solution marketers for Document Management, File Sync and Share, Customer Communications Management, Digital Asset Management, Web Content Management, Capture, Forms and Digital / Customer Experience solutions.