Webinar:
Smart Communications Partner Update – Autumn/Fall 2019

As a valued Smart Communications partner, we want to ensure that we're providing you with updates about Smart Communications enhancements and how we can help make you more successful. With that in mind, this webinar is designed specifically for our partners, and will provide you an opportunity to engage with our partner and product teams and will cover the following topics:
Intros and key company announcements
Overview of Intelledox, Smart Communications' recent acquisition
SmartCOMM for Pega adaptor overview
Introductory preview to SC21, Smart Communications' upcoming software release
Migration Studio update
Highlights of other key areas of the Smart Communication business
When:
Oct. 24, 2019
11:00 a.m. EDT / 4:00 p.m. GMT
Speakers: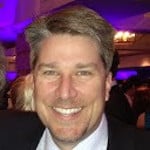 Neal Keene
EVP of Strategy and Partner Alliances, Intelledox

Neal is the Executive Vice President of Strategy and Partner Alliances at Intelledox, a provider of digital transaction management software committed to helping organizations re-imagine and transform their customer experience. Neal has more than 25 years of experience helping businesses – especially those in insurance and financial services – to modernize their customer communication and business process tools to take advantage of digital innovation. Having worked with a range of clients, from small businesses to large enterprises, Neal has deep experience in strategic product planning, business development, industry solutions and analyst relations.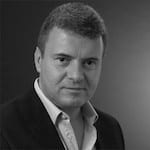 Geoff Niven
Vice President Product Management and Co-Founder, Smart Communications

Geoff is Vice President Product Management and one of the co-founders of Smart Communications. Bringing 15 years of experience from one the industries most recognizable customer communications management software, Thunderhead.  As leader of Smart Communications product team, Geoff leads a world-class team identifying and developing the next features enabling clients to transform their communications.
Chuck Fazio, Vice President, Global Alliances and Channels will provide an update on the business and Randy Putnam, Director Strategic Partnerships will provide an overview on the SmartComm for Pega adapter