Supercharging Customer Relationships
We're sorry you couldn't attend our recent Marketforce Executive Briefing on Supercharging Customer Relationships.
Smart Communication's own Chief Customer Officer Neil Greathead presented a session Taking Customer Engagement to the Next Level: Stories of Success. Please click the link below to gain access to a copy of Neil's presentation. Also feel free to check out all of Smart Communication's thought leadership including the 2019 Benchmark Report referenced in his session.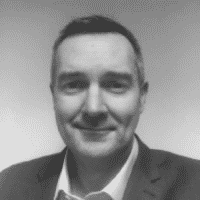 Neil Greathead, Chief Customer Officer
Download Neil's Presentation