By Leigh Segall, CMO of Smart Communications
INNOVATE – our flagship event that brings together Smart Communications customers, partners, industry experts and exciting guest speakers – recently concluded in Miami at the beautiful Four Seasons Hotel. With a record attendance and a fully packed two-day agenda, including nine customer speakers, two inspirational keynotes, and six partner sponsors, we're pleased to announce it was the most successful INNOVATE yet! We invited CCM enthusiasts spanning several key industries including insurance, healthcare, and financial services, to discuss innovative ways businesses can take a more proactive approach toward customer communications in a digital world.
For those who were unable to attend, read on for key takeaways and other exciting highlights captured below.
Great Communications Drive Greater Customer Experiences
Staying true to this year's theme, Digital Transformation Made SMARTer, our CEO James Brown set the tone for the event in his welcome message, honing in on ways we can leverage digital transformation to build better relationships with our customers and ultimately drive a better customer experience (CX). James also emphasized a sense of urgency when it comes to focusing on communications that scale. With a reported 62 percent of US consumers likely to switch vendors if their communications expectations aren't met, enterprises are under pressure to deliver seamless customer experiences at massive scale. And as James stated, "A truly great customer experience can be achieved through a cloud-centric approach which ensures scalability that can grow with your business."
Technology Is Changing the Way We Communicate
This year, both of our keynote speakers addressed the obvious elephant in the room – technology is undoubtedly changing the way we communicate, both personally and professionally. While each took a different approach, both delivered insights meant to inspire and elicit change. Our first keynote, Digital Anthropologist, Strategist, and The New York Times Best-Selling Author, Rahaf Harfoush addressed ways consumers are becoming increasingly predisposed to information overload and how technology is rapidly changing our relationship with the world. Rahaf's presentation, Constantly Connected, painted a vibrant picture of today's always-connected consumer and the hidden forces behind our digital behavior. With artificial intelligence (AI) predicted to add 15.7 trillion dollars to global GDP by 2030, Rahaf addressed why businesses are under even more pressure to outthink the competition. AI is not only transforming businesses, it's also impacting how we deal with emotions.
As a special gift, the audience was presented Rahaf's latest publication, Hustle & Float: Reclaim Your Creativity and Thrive in a World Obsessed With Work, which she so kindly took time to sign for our fabulous attendees!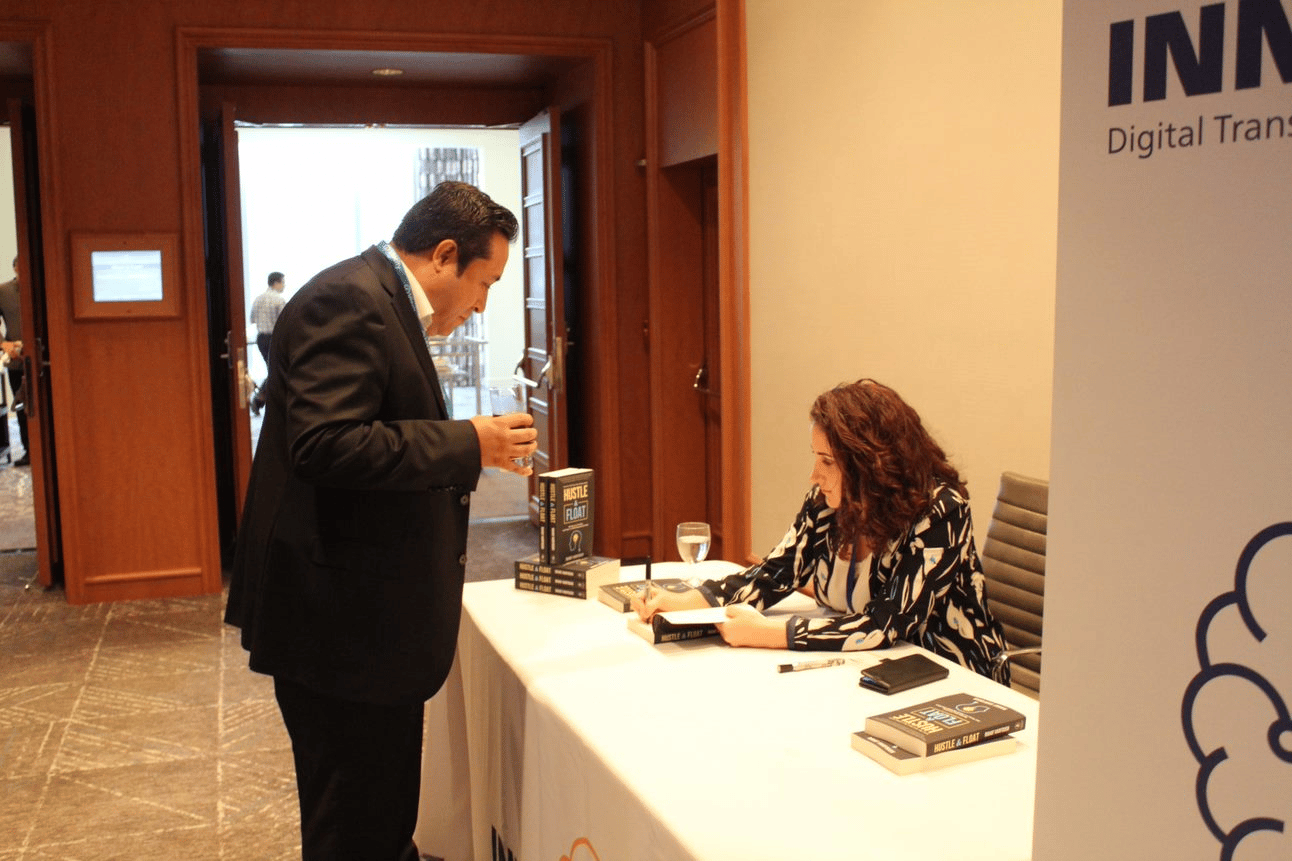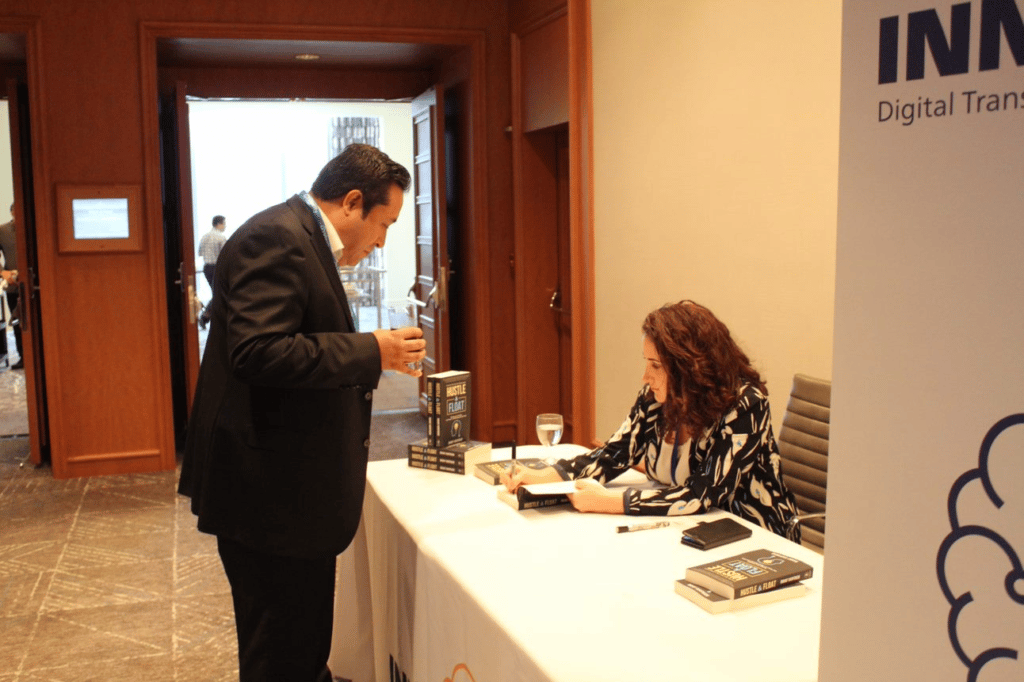 Our second keynote, Ellen Carney, Principal Analyst at Forrester Research, took a more business-centric approach in her presentation, Master Your Digital Transformation. Ellen emphasized that customers and their expectations are changing, and companies can no longer fit them into neat buckets. However, the good news is that digitally empowered customers have given rise to a new era. If organizations can build a culture that fosters customer empathy, they'll be better positioned to break through the digital frontier. According to Ellen, "A poor culture can stop a digital transformation journey in its tracks." In fact, one out of five organizations say a poor culture destroys their digital journey.
Putting Customers First and Taking a Digital-Centric Approach
Today, nearly every company is on a digital transformation journey — some are just getting started, some are deep in the process and some are already reaping the benefits.  We were fortunate to hear from numerous Smart Communications customers, including Blue Shield of California, Stillwater and Motorists Insurance who participated in our Stories from the Trenches: Smart Communications Customer Panel moderated by our CCO Neil Greathead and openly shared the challenges, lessons learned and hopes for the future as it related to their unique digital journeys. While each story was different, with each organization is charting its own path toward digital maturity, one common theme resonated throughout each of our customer presentations: putting customers first and embracing a digital-centric approach is essential to digital transformation success. Additionally,  John Hancock Financial Services, Humana and Wawanesa allowed us to get up close and personal as they also shared their stories on the mainstage.
Celebrating Companies Making Digital Transformation SMARTer
INNOVATE US 2019 concluded with our SCALE Awards ceremony which celebrates customers making Digital Transformation SMARTer. The awards, which honor excellence in making customer conversations smarter and recognize those making significant strides in their digital transformation efforts, were presented to Pekin Insurance, GM Financial, Humana and LegalZoom. These companies, along with hundreds of others, rely on Smart Communications to enable highly scalable and personalized conversations with their customers.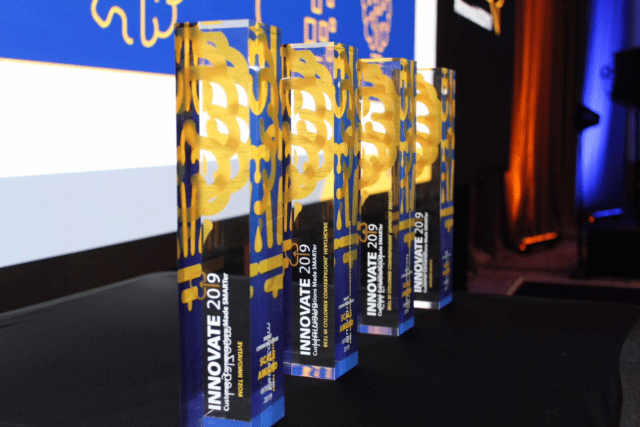 See You Next Year!
What a great time! And what fabulous insights! I'd like to offer a personal thank you to all our presenters, customers, and valued partners who made INNOVATE US 2019 a huge success. We'll be taking the show on the road to London in October and are already starting to plan for INNOVATE US 2020. We hope to see you there – stay tuned for announcements with additional details coming soon! In the meantime, if you have questions on how you can take a SMARTer approach toward your digital journey, get in touch with us!
For a sneak peek into all the fun and networking, check out our INNOVATE highlights video: