By Sienna Quirk, Senior Director of Product Marketing at Smart Communications
Last month, I had the pleasure of joining our team and valued partner, Vlocity, at Dreamforce, Salesforce's annual customer conference in San Francisco. Earlier this year, Smart Communications was recognized by Vlocity, a Forbes Cloud 100 company and strategic Salesforce ISV partner, as the document generation solution of choice due to our ability to scale with the growing needs of global enterprises. As part of our partnership, we had the honor of hosting several insurance-focused events during the conference including a CXO dinner, Insurance breakfast and a networking lunch for all Salesforce Insurance User Group members.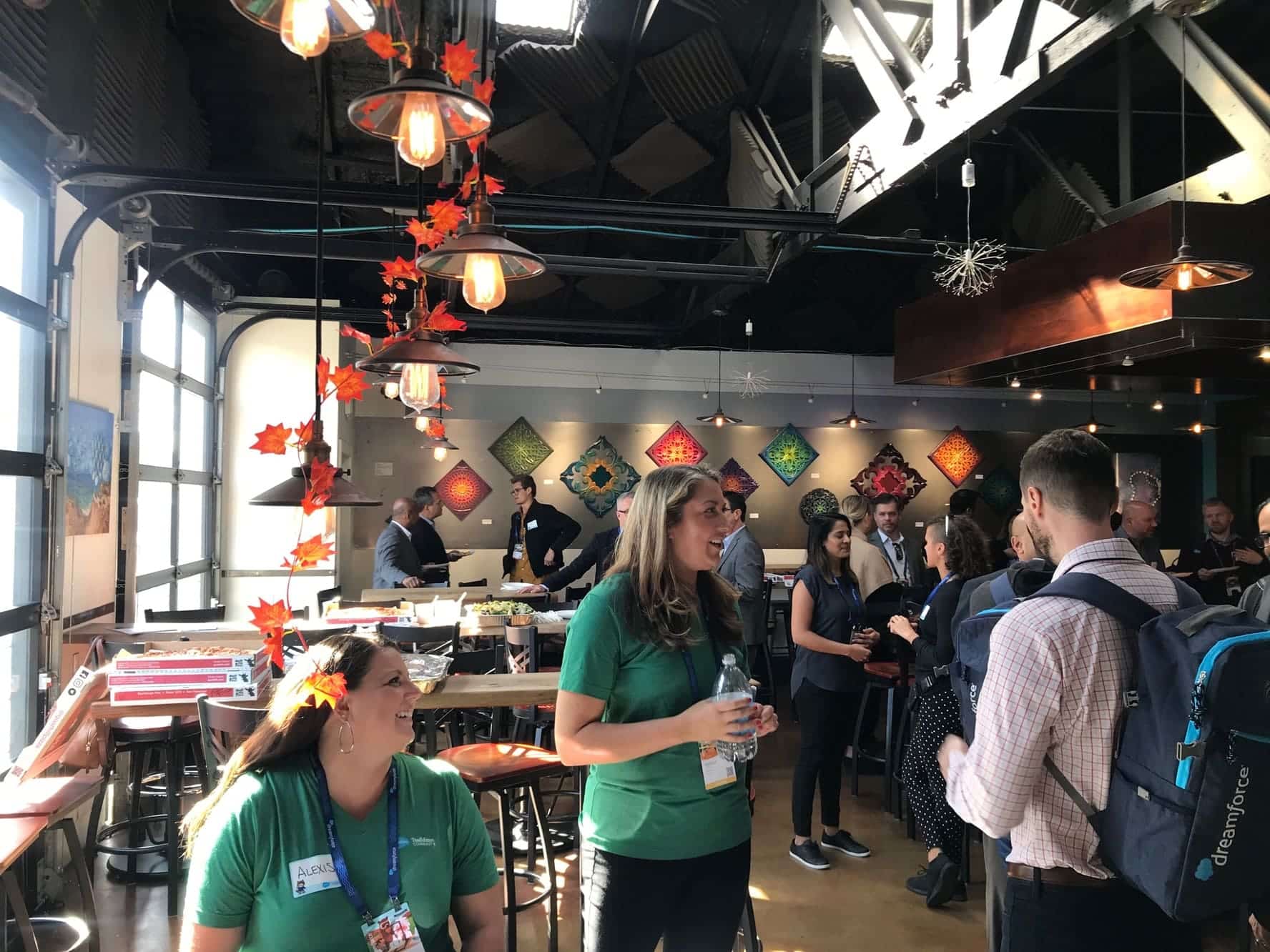 Perhaps one of our biggest highlights was sponsoring this year's Insurance Networking Lunch where fellow Insurance Trailblazers joined together at Black Hammar Brewing for a chance to meet and greet Salesforce for Insurance Product team members. Attendees had the opportunity to speak with key industry experts including Salesforce's Senior Director of Product Management, Kelly Utley, Salesforce's new Director of Insurance for, Doug Stitzer, Principle of Insurance Solutions at Silverline, Danielle Laffey, Salesforce Project Manager at MedPro Group, Alexis Kuhne.
Of the many conversations had one theme resonated throughout – the insurance industry is ripe for change and hungry for digital solutions that will help drive specific industry needs.
As policies become more complex, insurers and agents are challenged with increasing customer expectations and decreasing loyalty. All leading to the fact that the way insurers communicate with customers is more critical now than ever before. In fact, an Accenture Research report states that 75 percent of policyholders would switch insurers to get more personalized service elsewhere. And 69 percent cite long resolution times as a source of extreme frustration.
So, why do partners like Vlocity and hundreds of enterprise-level insurers choose Smart Communications? We give insurers a better experience for both customers and agents by providing:
Easy to create and easy to deliver sophisticated templates that scale
Documents that span acquisition to onboarding and servicing
Patented SMART templates with shared content and scalable cloud-based technology that grows as your business does
Demonstrated enterprise and vertical focused clients
Each year Dreamforce gets bigger and better! And this year was no exception. Salesforce customers continue to gather to become inspired on ways to make the most of their Salesforce investment. If you did not have a chance to meet with the Smart Communications team on site,  reach out today and we'd be happy to show you exactly how we can help scale your enterprise-level document generation.
We look forward to seeing you again next year!